ORiN connects across different standards and times
We want to introduce IoT quickly, but cannot connect our various facilities…
"We want to connect existing non-compatible facilities to improve productivity." "We want to integrate and streamline systems." Introduction of IoT into facilities is an urgent task for all industries nowadays. However, a major barrier is differences in data communications standards. Facilities are composed of a wide variety of machines, which use specific data communications standards. Communications standards differ between manufacturers, versions and regions, making it difficult to connect different facilities and obstructing the introduction of IoT.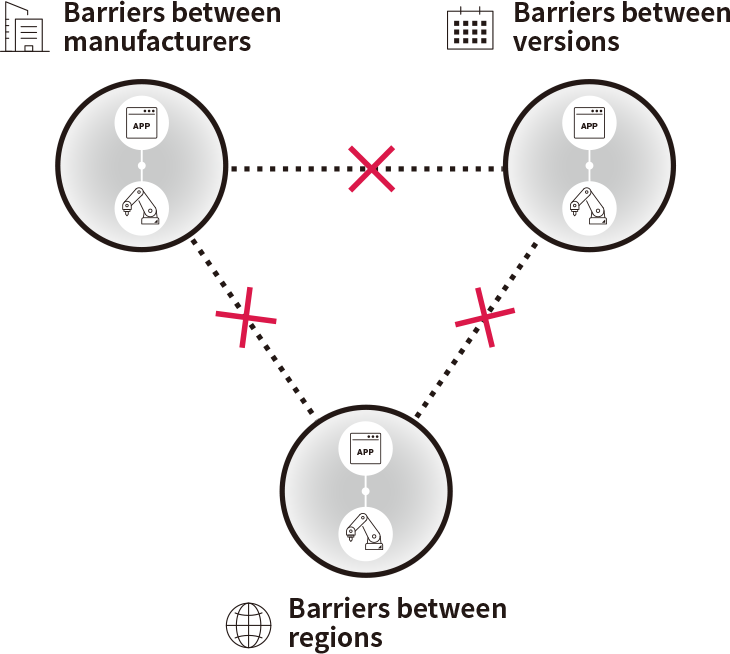 Middleware that overcomes the barrier of different standards to connect facilities and integrate systems
ORiN is middleware that overcomes the differences in communications standards between manufacturers, versions and regions, to connect all facilities.
Integrating systems by connecting different facilities through ORiN, enables data on current status to be visualized and analyzed with existing applications.
As a result, points for reinforcement can be identified, and you can make rational capital investments and introduce IoT in the best way for your company's current needs.
This exceptional capacity to connect devices despite differences in communications standards is ORiN's greatest feature.
ORiN middleware is a springboard for faster introduction of IoT across the world.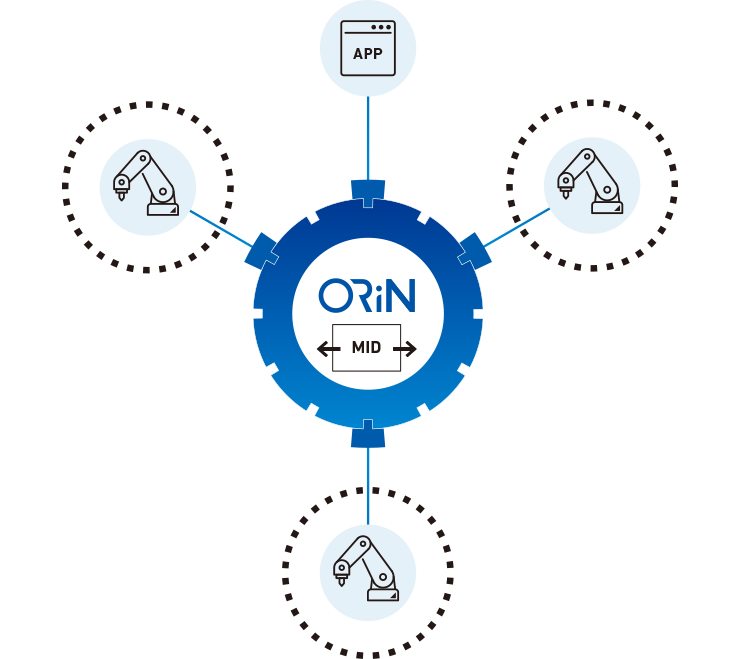 System integration will also enable the extraction and visualization of data on current status.
Sustainable facilities can be established without being influenced by changes in IT trends.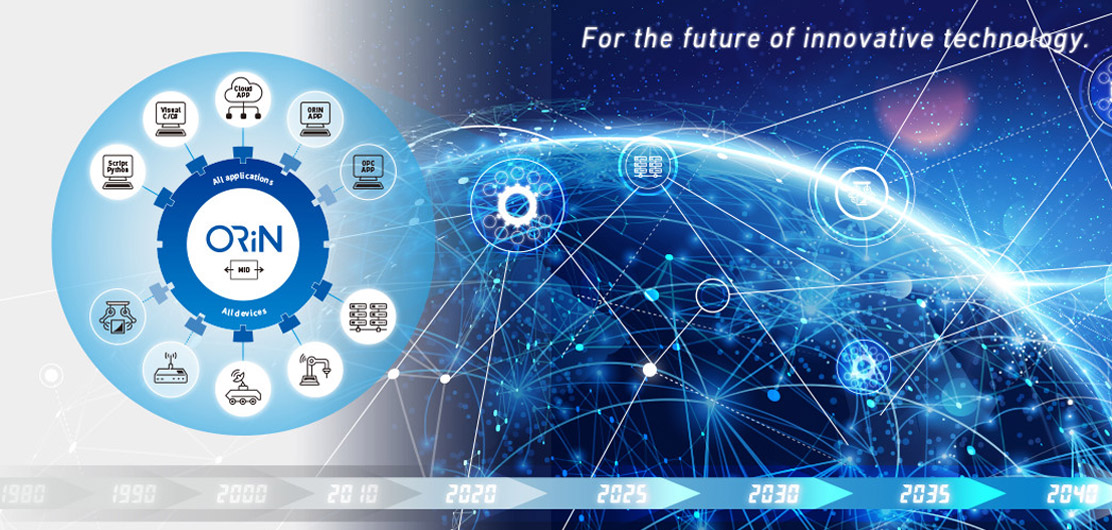 ORiN features sustainability to update itself and continuously follow changes in IT trends.
The users do not have to care about which data communications standard will become the next global standard but can continue to use various facilities whether they are old or new.
The history of ORiN is the history of continuously connecting facilities all over the world.
Its high reliability is endorsed by the achievements over the past 20 years and will also be maintained in the future.